Posts Tagged 'open government'
UPDATE:
Visit https://nycctechcomm.wordpress.com/opengov/june2010hearing/ for more details.
Visit http://nyccopendata.eventbrite.com to register. The hearing will be live webcasted and archived at www.livestream.com/nycctechcomm. Below is the QR code for smartphones.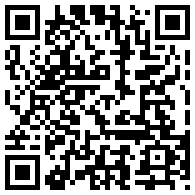 For Android phones, iPhones, and Blackberries smartphone devices.
Register at http://nyccopendata.eventbrite.com/.
The New York City Council Committee on Technology's  hearing on Open Data standards for all city agencies will be held on 10:00am on June 21, 2010 at 250 Broadway, New York, NY (Across the from City Hall).  This bill, Introduction 029-2010 (formerly Intro. 991-2009), is an effort to increase government transparency and facilitate easier access to public data.  We are especially hoping that you could highlight some of your experiences in the as an entrepreneur and web developer, and how City data may present the opportunity for new products or applications.
Beyond the 'good government' benefits of this legislation, the bill will also unlock City data to enable web developers and entrepreneurs to interact with City government in new and unforeseen ways.  Data published under this legislation will be readable by any computer device, whether that is a laptop or a phone, for innovative developments.  This Gov 2.0 inspired transparency legislation, targets application developers, startups, small businesses, and academics with the ultimate goal of strengthening the connection between government and the public, while re-energizing the small business-tech sectors  and highlight New York's digital future.
We would greatly appreciate your attendance at the hearing to testify about the importance of ensuring open data standards in New York City, please contact the Office of Council Member Gale A. Brewer, Kunal Malhotra, Legislative and Budget Director, at (212) 788-6975 or kmalhotra@council.nyc.gov / Samuel Wong, Legislative Aide on Technology, at (212) 788-6975 or samwong.nycc@gmail.com.
Trains to 250 Broadway:
R, W (Broadway lines) to City Hall
2, 3 (7th Ave.) to Park Place
A, C (8th Ave.) to Chambers Street
4, 5, 6 (Lexington Ave.)/ J, M, Z (Nassau Lines) to Brooklyn Bridge-City Hall
We've uploaded all of the testimonies, video, and hearing materials on Int. 991-2009, now known as Int. 029-2010 in the 2010-2013 Legislative session.  Please visit the "Open Government" tab above and click on 2009 for Int. 991 materials.  Int. 029-2010 pages will be updated accordingly.
Committee Aims to Review Current Net Neutrality Rules
CITY HALL, NEW YORK – On Friday, November 20, 2009 at 10 a.m. in the Committee Room of City Hall, the New York City Council Committee on Technology in Government will hold a public hearing regarding the Federal Communications Commission's (FCC) six principles of Net Neutrality.  This hearing seeks to gain insight into these principles, which the FCC seeks to codify. The November 20 hearing will assess whether the Net Neutrality principles as articulated would effectively obtain the goal of maintaining a free and open Internet.  Also, the hearing serves as an opportunity to examine pending Resolution 712A-2007, which asks the FCC and Congress to set firm Net Neutrality regulations.  You can view the resolution at http://bit.ly/netneutralityreso.
The FCC announced the six principles – made up of four previous rules from 2005 and two new ones articulating regulation around network transparency and nondiscrimination – in late October 2009. The
FCC made a request for public comment on this matter and the Committee on Technology in Government will draw from the hearing's testimonies to draft a letter that includes citywide input.
We encourage you to distribute this message widely. Furthermore, please suggest witnesses or individuals to whom we should reach out.
You can follow us on www.twitter.com/nycctechcomm and use the hashtag #reso712A.
If you want to attend and/or testify at this hearing, please contact Kunal Malhotra, Legislative and Budget Director, at kmalhotra@council.nyc.gov or Samuel Wong, Legislative Aide on Technology, at samwong.nycc@gmail.com.  Both are reachable at our City Hall Office at (212) 788-6975.